Dressing well is an art, and like any other form of art, some rules must be followed in order to create a masterpiece. In this blog post, we will discuss 10 fashion laws that all men should follow to look their best. These tips will help you dress your best for any occasion, whether you're going on a date, meeting clients, or just heading to the office. So without further ado, let's get started!
Wear clothes that fit.
Wearing clothes that fit is about more than just looking good. Choosing garments that fit your body properly can help you look poised and confident, regardless of your age or style preferences.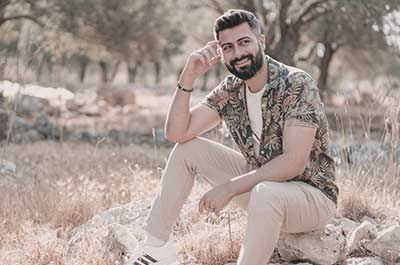 All too often, men make the mistake of wearing either too big or too small clothes. Baggy clothes can make you look sloppy, while tight clothes can be uncomfortable and restrict your movement. Sloppy clothes also detract from other aspects of your appearance, such as your posture and grooming habits.
Of course, finding the right size can sometimes be challenging if you have a particularly unique body type or proportions. But by doing some research online or asking for recommendations from trusted friends and colleagues, you can find the perfect style and fit that will make you look great every time you step out in public. 
Try them on before you buy them.
The key is to find clothing that fits well and flatters your body type. When shopping for clothes, always try them on before you buy them. And if you're unsure about a particular item, ask the salesperson for their opinion. They should be able to give you honest feedback about how an article of clothing looks on you and whether it's the right size.
Don't forget; it's not just your clothes that need to fit well – your shoes do too! Wearing ill-fitting shoes can be just as uncomfortable as wearing too tight or too loose clothes. Plus, it can make you look unkempt and sloppy. Invest in a few pairs of good quality, comfortable shoes that fit your feet properly.
Invest in timeless pieces.
While it's important to keep up with the latest fashion trends, it's also important to invest in timeless pieces that will never go out of style. Whether it's a pair of high-quality dress shoes, an elegant watch, or a classic suit, these wardrobe staples are sure to stand the test of time.
Not only do they look good on their own, but they also pair well with a wide range of outfits and styles. These investment pieces never go out of style and can be worn year after year without ever looking outdated or overused. While trendy items may be cheaper in the short term, investing in timeless pieces will save you money in the long run.
By experimenting with bold colors or flashy accents, you risk throwing off the balance of your overall look if you're not careful. Instead, focus on classic styles that will stand the test of time and always look good.
Whether you're attending a business meeting or going out for a night on the town, these single high-quality items will help you put your best foot forward and always look stylish and put together.
So if you're looking for a clean, sophisticated style that will never lose its appeal, be sure to invest in high-quality pieces that will truly stand the test of time!
Always dress for the occasion.
When it comes to fashion, men have a lot of choices. Whether you're looking for formalwear or something more casual, there are countless styles and trends from which to choose.
But one piece of advice that all men should keep in mind is always to dress for the occasion. Whether you're heading out on a date, heading to work, or simply going out with friends, it's essential to dress appropriately for the setting.
A pair of jeans and a t-shirt might be perfect for hanging out at home or running errands, but if you're heading somewhere more formal, those same clothes can seem sloppy or even disrespectful.
On the other hand, if you're overdressed for the occasion, you can come across as try-hard or even arrogant. The key is to find the perfect balance for each situation.
By taking the time to think about where you're going and what you'll be doing, you can ensure that you're always dressed appropriately and looking your best.
Don't be afraid to try new things.
I know how easy getting stuck in a style rut can be. For many of us, the prospect of trying out new outfits is intimidating, especially for those of us who mainly stick to pants and t-shirts.
However, the truth is that trying something new doesn't have to mean going all out with an eccentric ensemble. With just a few simple tweaks to your existing wardrobe, you can create fresh looks without feeling self-conscious or overwhelmed.
One way to get started on your journey towards bolder fashion choices is to experiment with new accessories. Whether it's swapping out a watchband or adding some tasteful cufflinks, little touches like this can make all the difference in terms of injecting new energy into your look.
Think outside the box.
Another great way to add variety is with different color combinations. Think outside the box and try pairing unusual shades together, whether it's wearing unexpected neutrals or playing with rich jewel tones instead of basic black and grey.
Not only does it help you stand out in a crowd, but experimenting with different looks can be a liberating experience that allows you to explore unfamiliar territory and discover hidden facets of your personality.
So if you're ready for a change, don't be afraid to embrace fashion trends and experiment with your personal style!
You never know what exciting new looks you'll find!
Build a foundation of basics.
Even if you're the most fashion-savvy guy around, it's important to have a foundation of basics in your wardrobe. These are the pieces that you can always count on to look good, no matter the occasion.
For many men, a basic wardrobe might consist of a few well-fitted button-down shirts, a couple of pairs of dark wash jeans, and a blazer or sports coat. From there, you can add additional items like chinos, sweaters, and loafers. The key is to build a collection of high-quality pieces that can be easily dressed up or down.
Of course, the specific items you'll need will vary depending on your style and the climate.
But as long as you have a few key items that can be mixed and matched to create a variety of looks, you'll always have something to wear, no matter what the occasion is, without spending a lot of money.
Keep in mind that basics are called "basics" for a reason. They should be versatile, reliable, and easy to care for. Once you have a solid foundation of basics, you can experiment with more trendy pieces that reflect your taste.
Invest in quality over quantity.
When it comes to buying clothing, many men tend to focus on quantity rather than quality. Instead of investing in a few high-quality pieces that can last for years, they buy inexpensive trend items that quickly go out of style.
However, this is a mistake, as quality always trumps quantity. Investing in well-made, timeless clothing that highlights your unique style and fits you perfectly is much more valuable than having tons of trendy pieces that may not suit you or last long enough to be worth the cost.
Furthermore, high-quality clothing is often better-fitting and more flattering than cheaper alternatives. It's also worth noting that investing in a few key pieces can be more cost-effective than constantly buying new clothes to keep up with the latest trends.
By ensuring that your wardrobe consists of classic, well-made items, you'll be able to create versatile looks that will stand the test of time.
So if you want to look your best, it is always best to invest in quality over quantity when it comes to men's fashion.
Know your colors.
When it comes to fashion, knowing your colors is essential. The right colors can help you make a statement, look stylish, and feel confident. However, the wrong colors can have the opposite effect.
So, how do you know which colors are right for you? The first step is to consider your skin tone. If you have a cool skin tone, opting for cool colors such as blue, green, and purple is great.
If you have a warm skin tone, choosing warmer shades such as red, orange, and yellow will work well. You should also think about the message you want to convey with your clothing choices. Did you know that certain colors can convey different messages?
For example, black is often seen as sophisticated and authoritative, while white is often associated with purity and innocence. If you want to convey confidence and power, wearing bold and bright colors is a good idea. If you want to come across as more approachable and friendly, then opting for softer and more subdued hues is the way to go.
There are other things to take into account as well, such as the occasion and the time of day. For example, you would probably want to avoid wearing white to a formal event, and you might want to shy away from wearing black in the middle of summer.
Of course, you don't have to limit yourself to only wearing certain colors. You can experiment with different colors and see which ones make you feel the best. Trying new colors is a great way to find new favorites and figure out what looks best on you. So go out and explore the world of color!
Never mix and match patterns.
One of the cardinal rules of style is never mixing and matching patterns.
Wearing two or more patterns can look messy, busy, and overdone. It can also be difficult to pull off if you're not confident in your sense of style. A striped shirt paired with a polka dot tie may seem like a fun and daring style choice, but it looks messy and cluttered in reality.
If you want to incorporate patterns into your outfit, stick to one piece per look. For example, you could pair a plaid shirt with solid trousers or opt for a printed tie with a solid dress shirt.
By following this simple rule, you can avoid fashion disasters and always look your best.
Keep your clothing clean and well-pressed.
Maintaining clean and well-pressed clothing is essential to project a polished, put-together image.
Whether you are heading to the office or attending a formal event, it is crucial to make sure that your clothes look their best at all times.
Of course, keeping your clothes looking their best requires more than simply tossing them into a washing machine now and then. It requires attention to detail and careful attention to any spots or stains.
To keep your clothing looking fresh and clean, start by using the right detergents for each type of fabric. This will help prevent any shrinkage or color bleeding. Be sure to read the care labels carefully. Some garments require special care, such as dry cleaning or hand-washing. Others can be machine-washed but should be placed in a mesh laundry bag to prevent them from snagging on other items. And don't forget to steam or iron your clothes regularly to get rid of stubborn wrinkles.
If you don't have time to do laundry every week, take advantage of dry cleaning services like Tide Cleaners. With their service, you can get your clothes professionally cleaned and pressed without lifting a finger. Simply drop off your items at one of their convenient locations, and they'll take care of the rest. You can also set up a pick-up and delivery service so that you don't have to worry about lugging your clothes back and forth.
Finally, be sure to store your clothes properly. Hanging them up or folding them neatly will prevent wrinkles and help them retain their shape.
With proper care and attention, your clothing can look crisp and clean from morning to night!
Don't neglect your shoes.
Your shoes are just as important as the rest of your outfit, so don't neglect them! They can make or break an outfit. Plus, they can get pretty dirty and scuffed up if you're not careful. You walk on them all day long, which can take its toll. That's why it's important to take care of your shoes and buy quality footwear that will last.
When shopping for shoes, look for well-made shoes that are comfortable and stylish. Invest in a few pairs of good-quality shoes that you can wear with different outfits. You don't need a ton of shoes, but you do need a few pairs that you can rely on.
Shoes are an important part of any man's wardrobe, and they can say a lot about your style. Whether you're looking for a new pair of dress shoes to wear to the office or a more casual pair of sneakers for the weekend, it's important to take the time to find the right shoes for your look.
Take care of your shoes.
And once you've found the perfect pair, don't neglect them! Your shoes are often the first thing people notice about your outfit, so it's important to ensure they're well-maintained. Pay attention to the soles of your shoes and replace them when they start to wear down. Polished shoes can make a big difference in how put-together you look, so take the time to shine them regularly.
Make sure your shoes are clean and free of scuffs if you're wearing a suit. You might also want to invest in shoe trees, which help keep shoes looking their best by absorbing moisture and maintaining their shape.
Furthermore, be sure to rotate your shoes regularly, giving each pair a chance to air out and recover from wear.
With a little care, your shoes will help you look your best.
Conclusion.
Fashion is important for all men to consider. It can be the difference between looking sharp and looking sloppy. By following these ten fashion laws, you can be sure that you always look your best.
What are your favorite fashion tips? Share them in the comments below!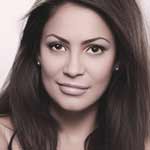 Brenda Tillman is a Cognitive Behavioral Therapy Practitioner, a dedicated mom blogger, and a life enthusiast. She also has completed courses on Parenting Skills, Learning, and Education. She is married and is the proud mother of a boy and two girls. She loves being with her family and pets. She has been blogging for over five years now and enjoys sharing her thoughts on parenting, relationships, health & fitness as well as other topics that come up in life.