The men's grooming industry has seen massive growth in the last few years. Men are starting to care more about their appearance, and men's grooming is becoming increasingly popular. This blog post will give you 10 essential men's grooming tips that every man should know and help you look your best!
Beard
Everyone needs to shave. Here are some shaving guidelines:
Shave with the direction of your hair growth
Always start by applying foam or cream on wet skin, not dry!
Use a sharp razor that is designed for sensitive skin.
Change your blade regularly (it depends on how often you shave)
Moisturize post-shave to restore moisture
Use quality men's shaving products. The right men's skincare product can make all of the difference in a good or lousy shave, so don't be afraid to spend some money on men grooming products.
Shaving properly will ensure that you get a close shave and reduce the chance of skin irritation. Also, men's grooming products like aftershave are designed to tone, tighten pores and heal any minor nicks or cuts from shaving.
Face
Cleanse, tone, and moisturize to get the best results. Here are some great men's grooming tips for your face:
Use a good cleanser that contains soothing ingredients like aloe vera
Never use bar soap! It can dry out the skin, which leads to irritated pores
Apply toner after cleansing in order to close the pores
Always apply sunscreen before going outdoors (even if it is cloudy!) because UV rays penetrate clouds and glass windows, so you still need protection even when it's not sunny outside. Sunscreen will protect against sun damage but also helps reduce signs of aging by preventing wrinkles. This is one of many essential steps in taking care of your skin post-shaving or post-face cleansing.
Hands and Nails
Keeping your hands and nails clean is essential, primarily if you work in an environment where hygiene matters. I recommend investing in a manicure set with nail clippers, cuticle pushers, and files. This will help ensure that your nails are always neat without the need to go out of your way to get them done professionally!
Always use a nail brush when you wash your hands, especially after using the bathroom.
Apply lotion or cream to help keep your hands moisturized (dryness is not helpful for men's grooming) – this will also prevent nails from splitting, which helps strengthen them!
Hair
Hair is critical when it comes to men's grooming tips, so make sure you take care of yours! The cleaner and healthier it is, the more confident you'll feel about yourself.
Use a shampoo and conditioner designed for your hair type – there are shampoos and conditioners for every kind of hair out there, so make sure you use the right one!
Avoid hot water when washing your hair, as it strips away more oil than cold water would. If possible, try showering in lukewarm water instead.
Use quality styling products that suit your needs (thickness/ hold/ shine etc.) – don't waste time & money by constantly trying new ones out! I recommend looking online before purchasing different types so you know what works best for you. If necessary, invest in a quality hair care system like Pureology or Kerastase.
If you have dandruff or an oily scalp, invest in a shampoo made for this purpose (most drug stores carry these).
Get haircuts regularly. This will ensure your haircut keeps up with current trends and will also help maintain a healthy scalp.
If you have thinning hair or early receding hairlines – don't panic! I recommend looking into men's skincare products that are designed to reduce baldness. It'll take time, but it can be done with the right combination of treatments/products.
If your hair is long, make sure to use high-quality detangler spray or cream before brushing, so you don't pull out any of your hair while brushing it!
Wash out all of the product from your scalp to prevent any build-up, which could eventually lead to dandruff.
Skin
Keeping your skin healthy and moisturized will help prevent breakouts, redness, and irritation.
Sunscreen is a must if you're going to be out in the sun. Use sunscreen with an SPF of 30 or higher to protect it. Make sure to regularly reapply it after swimming or sweating – even if it is water-resistant!
Wash your face twice a day with a gentle cleanser like Cetaphil. If necessary, use an exfoliator once per week on days when you feel more oily than usual. (Be careful not to over-exfoliate your skin as it can damage cells, which will actually cause acne!)
Moisturize with a lightweight lotion or cream – remember that if you have oily skin, using an oil-free moisturizer is best!
Feet
No one likes seeing dirty, smelly feet. Make sure to wash your feet with soap and warm water once per day (especially between the toes) if possible – it'll improve foot health & hygiene!
Invest in a pedicure kit so you can give yourself an easy manicure/pedicure without paying for expensive salon services all the time!
Make sure you wear socks made of materials like cotton, especially when sleeping at night so that the sweat & dirt from your feet don't stay trapped all day in your favorite leather dress shoes!
Finally, a great way to prevent foot odor is by using a dusting powder like Gold Bond Powder on your feet daily before putting socks on. This will help absorb sweat and moisture, leaving you with fresh-smelling feet all day long!
Teeth
Keeping your teeth white and clean (and breath fresh) will make you look more attractive. Make sure to brush twice a day with fluoride-free toothpaste, especially if you enjoy drinking coffee or cola drinks frequently – this is known to lead to stains on the surface of your teeth!
Floss once per day at night before bedtime for healthier gums/teeth & fresher breath in the morning. If possible, try using an electric flosser like Waterpik WP-660 Water Flosser instead of string dental floss – it does all the work for you! I recommend replacing the heads every three months by following user manual instructions included in the box.
Don't forget about the tongue either. Make sure to clean it gently with a toothbrush every day too!
If you have had fillings, crowns or veneers – make sure to go in for all of your annual dental checkups!
Whitening your teeth is a great way to brighten up an already attractive smile. Suppose you have yellow or stained teeth from coffee, tea, soda drinks, etc… In that case, I recommend using Crest 3D White Professional Effects Whitestrips in addition to regular brushing and flossing for whiter results!
Eyes
Make sure not to touch or rub your eyes too much, as this can lead to irritation and redness. If necessary, use eye drops like Refresh Tears.
Invest in a great pair of sunglasses (like Ray Ban Wayfarer Sunglasses) if you spend time outside often since sun exposure is the number one cause of dark circles under your eyes and wrinkles around them later on in life!
Also, using an eye cream like Baxter of California Under Eye Cream for Men will help to reduce signs of dryness and aging around the eyes.
Nose
Keep the inside of your nose clean by blowing it gently when necessary.
Nose hair can be unattractive, so make sure to cut any that you have with a nose hair trimmer.
Make sure to keep the outside of your nose clean as well. You don't want dirt or dust clinging onto those hairs and leading to acne breakout!
Armpits
Keep the hair in your armpits trimmed to avoid ingrown hairs or razor burns.
Use an activated charcoal body wash for men to keep the skin in this area clean.
Lastly, use a quality antiperspirant with Aluminum Sesquichlorohydrate as its main ingredient. This type of antiperspirant is known for being stronger & longer lasting than other formulations! I recommend Mitchum Advanced Control Unscented Gel, Antiperspirant & Deodorant if you are looking for something that really works well without irritation caused by alcohols found in some brands. The best way to apply antiperspirants is at night before bedtime, so it has time to absorb into the pores and block sweat during your sleep!
Conclusion
The 10 essential grooming tips we've given you will help keep your hair and skin healthy, as well as make sure that the way you look is up to standard. Remember, good grooming habits can go a long way in making you more attractive and desirable!
What are some of your favorite products for maintaining cleanliness? Share them with us on our blog post comment section or social media feed. We want to know what works best for other men out there who care about their appearance just like we do!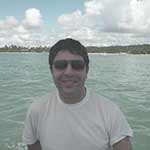 Lenny Terra is the founder & editor-in-chief. He's a life coach, software engineer, freelance writer, and has a diploma in Modern Applied Psychology. Lenny has a passion for great living & beautiful design. He is married and is the father of two beautiful girls. His life's mission is to help people improve their lives, become happier and more productive. This blog is his contribution to that goal and to the empowerment of his readers. Lenny and his family live in Texas with their two dogs.