Looking good on the inside and out starts with taking care of your hair!
Here are ten great ways to keep your locks looking their best:
Get a haircut that fits your face shape.
Haircuts can do wonders for your appearance. While this is obvious, it's also true that you want to ensure you're not getting a haircut that doesn't match your face shape.
This is especially important for balding men because if their hair has disappeared from the top of their head, they may try to compensate by styling what hair remains into something more elaborate or growing it longer.
Both of these decisions can have the opposite of the desired effect and age them. A good stylist will look at your facial features first before suggesting a cut, so you know you'll leave the salon feeling handsome instead of foolish.
Find a good stylist.
In addition to the advice above, you should also be aware that your stylist can either make or break your new haircut.
Be sure to find someone who knows what they're doing and make it clear that you want them to approach your cut with caution, not creativity.
Ask them to select a few pictures of haircuts they like on you, but keep in mind their opinion is subjective.
If you have an unusual face shape, it's unlikely someone else will have the same one, so don't worry if they suggest a style that wouldn't work for most men.
Don't book an appointment with a stylist who doesn't seem confident in their abilities or can't handle criticism. And never settle for a busy stylist – they will invariably give you a cut that's popular instead of one that flatters you.
Barbershops.
Most salons focus on female clients, so if you're looking for a good barber, it's best to find an establishment specializing in men.
Most barbershops have a strict "no women" policy to focus on men's grooming and hairstyling. They offer men's haircuts, shaves, and beard grooming. Also, make sure the environment is clean, professional, and inviting. Embark on your journey to find the perfect men's hairdresser near you.
Clean up your neckline and sideburns.
According to a few barbers, one of the worst haircut mistakes men make is letting their hair grow too long in the back and sides. Doing so can create an illusion that makes your head look disproportionately small.
A good men's hairstylist will keep this in mind when giving you a cut and let you know if your hair looks like it's hanging over your ears or should be trimmed up around the neckline.
In addition to being aesthetically unappealing, leaving split ends untreated can lead to severe damage, so it should never be ignored.
Besides, sideburns are essential in enhancing your appearance, so don't neglect them either. If they begin to curl up around your jawline or extend below where your ears meet your face, it's time to go in for a trim.
Your sideburns should connect with your natural hairline; anything else, and you look like a character from the 1960s. They should also fade naturally into the hair on the back of your head.
Your neckline should be clean and high. A high neckline gives the appearance of a longer, narrower face, while a low one makes your head look like it's sunk into your shoulders.
This is especially important if you have a receding hairline or are balding because the last thing you want to do is draw attention to your shiny head by leaving behind telltale signs of how you maintain your hairstyle.
Use a quality shampoo and conditioner to keep hair healthy.
You should avoid cheap shampoos and conditioners and stick to one that's designed for your hair type. By using high-quality hair care products, you are helping to prevent hair damage. If you have dehydrated hair, be sure to use a shampoo and conditioner that includes moisturizing ingredients to keep it healthy and shiny.
Choose a shampoo and conditioner that has been designed for men's hair because it's typically thicker and needs more potent ingredients. If you have oily hair, avoid shampoos that have moisturizing or heavy ingredients because they will make your scalp even oilier. So look for a shampoo and conditioner designed for men who have an oily scalp.
If you color your hair, be sure to use a shampoo and conditioner designed for colored hair. Doing this will help preserve the color by removing residue that can cause fading. Some shampoos are designed specifically for blond or gray hair because they contain UV filters and antioxidants, which protect against sun damage and environmental stressors.
Salon shampoos are often too harsh for everyday use because of their high concentration of sulfates, which strip away natural oils from your scalp, leaving it dry and flaky.
On the other hand, organic shampoos contain no sulfates yet offer outstanding cleansing capabilities that don't leave behind residue or cause dandruff. They also usually have essential oils nourishing the scalp, which help deliver nutrients directly where you need them most.
If you are prone to dandruff, be sure to check the shampoo's active ingredients. For most shampoos, it will be zinc pyrithione or selenium sulfide; choose one that contains either.
Wash your hair with cool water, not hot water.
Hot water can strip away essential oils from your scalp and dry out your hair at its roots. This causes breakage and makes your hair look dull and lifeless after just a few weeks.
Always wash your hair with cold or lukewarm water as this won't damage your hair as much as hot water does while still getting rid of those pesky germs on the scalp.
Hot water can also open up the pores on your head, making it easier for bacteria to form and grow.
Washing your hair in cold water can help close the pores, which means fewer bacteria will be able to form, which means no more dry, flaky scalps.
Use a hair mask once per week to boost shine and vitality.
Men's hair tends to be thicker and more coarse, so it needs a little extra help to look healthy and shiny compared to women's hair.
This is why you should use a hair mask once per week to infuse your hair with nutrients, antioxidants, minerals, and vitamins that will restore its health.
If your hair is really dry or damaged, try using it twice per week instead. So if you want your locks to look soft, shiny, and healthy, occasionally use a hair mask in place of your regular conditioner.
Hair masks hydrate and nourish the scalp and strands, which helps improve shine and elasticity while also making your hair easier to style.
Hair masks are different than conditioners because they contain stronger conditioning agents designed to restore moisture, elasticity, bounce, and shine.
They usually include deep-penetrating ingredients like natural oils—like Argan oil—that give your hair the nutrients necessary for healthy growth while strengthening each strand against damage that causes split ends.
Avoid man buns and ponytails.
Both man buns and ponytails create tension in your hair. This can cause breakage, especially in men who have thinner hair that's more prone to damage.
The best way to avoid this problem is by wearing your hair loose when you're at home or out running errands rather than putting it up in a bun or ponytail.
There's nothing wrong with occasionally tying your hair up in a man bun during or after work but don't make it your everyday look. Like any hairstyle that requires you to wear your hair pulled tightly back, it puts stress on the follicles and can lead to severe damage over time, not to mention those split ends won't go away without regular haircuts.
If you have long hair, tie it back into a low ponytail with a fabric-covered elastic. This way, no hair is tugged by the band or wrapped around it, so there's less chance of breakage.
Wash your pillowcase once per week.
The oils that your scalp produces can build up in the fibers of a pillowcase. This causes it to become hard and rough, leading to breakage in your hair when you toss and turn in your sleep.
If you want your hair to continue giving a good impression, be sure to wash your pillowcase once per week using the same detergent as the rest of your laundry.
Avoid using fabric softener because it makes towels less absorbent, so they won't be able to get rid of all the moisture from your face while you're sleeping, which can dry out your skin and cause fine lines that will give away your age.
Washing your pillowcase regularly keeps it clean and free of oil and skin cells which helps prevent acne and blackheads from forming on the scalp. Oil builds up over time and blocks the pores on your scalp, which causes more acne and blackheads.
If you don't wash your pillowcase regularly, it will block the openings of those glands and create a buildup of sebum (oil) where it's most visible.
If you're having trouble with dandruff or an oily scalp, then it might be the residue left over by your pillow that's contributing to the problem. Your pillowcase can become covered in germs after just one night of sleeping on it, so try washing it once per week using hot water.
Get regular trims to maintain a healthy mane.
Trimming your hair every six to eight weeks is a great way to prevent split ends, breakage, and environmental damage. This will also give your hair a healthy shine while keeping it looking its best.
If you have long hair, get a trim once per month because split ends can be harder to notice when your locks are longer. If you have short hair, then every six to eight weeks should be fine.
Trimmed-off split ends will not only make your hair look way better, but they will also help the rest of your hair by preventing it from splitting and breaking off near its root.
If you want your hair to stay healthy and look good, be sure to get it trimmed regularly.
Use hairspray sparingly – it can make hair look greasy or crispy.
Hairspray is essential for creating a polished look after you've styled your hair, and it's also great for preventing frizz in humid weather, but you need to be careful with how much of the product you apply.
Too much hairspray can make your hair look greasy or crispy, which isn't attractive at all, so remember that less is more when using this styling product.
An excellent way to tell if you're using too much hairspray is by spraying some on your fingers and then touching them together. If they stick together when you run them through your hair, then that means there's too much in it, and it needs to be brushed out immediately to avoid looking weighed down.
It's best to spray your hair in sections and then comb it through to ensure that the product is evenly distributed before you style it.
Too much hairspray can leave your locks flaky, stiff, and unmanageable, which causes them to look bad and be harder to work with. If you're looking for instant hold without any other products, then try serum instead; it works just as well but doesn't have any lasting effects, so hair will always feel soft and natural after getting a touch-up.
Keep up washing your head every day or every other day.
Keeping your hair washed is essential to keeping it healthy and looking great, so if you want your hair always to look great, be sure to wash it regularly.
Some people have the misconception that washing hair too often dries out the scalp, which causes breakage, but this isn't true at all.
As long as you choose a shampoo that doesn't contain any harmful ingredients, then frequent washes shouldn't damage the scalp or cause more acne because the oil will continue being produced on your scalp whether you're washing it or not.
How often a man should wash his hair?
It's best to wash your locks daily or every other day, depending on how dirty they are.
If you wear hats or keep your head covered for a long time, then you should wash your hair more often because hats can cause your hair to become dirty and greasy quickly, especially if the weather is humid.
If you want to know how often to wash your head, remember that most people's locks get oily within 16-24 hours, which is why you should wash your head every day or every other day, depending on the type of shampoo you use.
Shampoo that contains sulfates can strip hair of its natural oils, causing it to dry out and become brittle over time. If you want your hair to stay healthy and look good, it's best to avoid drying shampoo whenever possible.
Choose a natural shampoo formula instead. These options won't strip your hair of its oils and will keep it looking healthy and feeling soft for longer than other products can.
Conclusion.
One of the most critical factors in determining whether a man is attractive or not is his hair.
So with that said, it's no surprise that men are so particular about their locks and will do just about anything they can to keep them looking healthy and shiny.
We rounded up some of our favorite tips for taking care of your mop-top this year!
Comment below on what advice has been most helpful for you or which tip was new information that surprised you!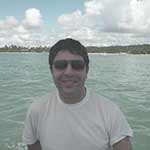 Lenny Terra is the founder & editor-in-chief. He's a life coach, software engineer, freelance writer, and has a diploma in Modern Applied Psychology. Lenny has a passion for great living & beautiful design. He is married and is the father of two beautiful girls. His life's mission is to help people improve their lives, become happier and more productive. This blog is his contribution to that goal and to the empowerment of his readers. Lenny and his family live in Texas with their two dogs.