In today's society, men are as fashion-conscious as women. They want to look their best at all times and make a good impression on those around them. A man's accessories can be the finishing touch that makes him feel confident in his appearance. This blog post will discuss ten of the most popular men's accessories that every man should have and ten they should avoid at all costs.
Let's start by taking a look at the men's accessories that every man should have.
A watch.
Whether analog or digital, a man should never leave the house without his timepiece on him! Watches are great for telling you what time it is, but they also make a fantastic accessory to your outfit. Some watches can be worn with suits, while others go better with casual ensembles. The choice truly depends on how formal of an event you will be attending and who you want to impress upon arrival.
A great watch doesn't have to break the bank either; there are many affordable options available in today's marketplace that still look awesome! There are so many different colors, designs, styles, and prices ranging from $20 to $200+, making finding one that fits your budget very easy! I'm sure you can find one that will suit your needs.
A wallet.
A wallet is a perfect accessory for every man to carry around with him at all times because it completes his outfit and helps to keep his valuables safe while he's on the go! There are so many different styles of wallets available in today's marketplace.
Still, I only recommend buying a genuine leather version unless you plan to use it sporadically or don't want to spend too much money upfront. Genuine leather lasts longer, looks better, and also smells great when new! Your significant other will surely appreciate these qualities as well, which makes this gift even more special.
A tie.
A man's wardrobe would not be complete without a handful of ties in it! These are men's accessories that can make or break an outfit, depending on how you wear them.
One great thing about ties is that they come in so many different colors and designs to choose from, which allows for endless possibilities when coordinating your look with your attire.
If the event calls for formal wear, I suggest finding a tie that matches the color of your suit so it looks more cohesive.
If you want to know how to tie your tie, check out "10 Different Ways to Tie a Tie: A How-To Guide."
If you're wearing a casual outfit, why not match it with some colorful accessories to liven up your look?
 A scarf.
Scarves have been around for centuries and are still going strong in today's modern society as well. That is pretty amazing considering its simplicity yet effectiveness at keeping our necks warm during cold seasons or when we feel like sprucing things up by adding another accessory into our outfits on warmer days.
There are many different colors, designs, and styles available online nowadays, but I would recommend buying a 100% cashmere or wool scarf if you can afford it. This material is very soft and luxurious, which will keep your neck nice and toasty, especially in colder weather conditions!
A hat/cap.
I think hats or caps are one of the best men's accessories because there is so much variety available today to choose from that it can be hard for anyone not to find at least a couple they like!
Whether you're looking for something casual, modern, formal, stylish, etc., you'll definitely find something online that will make your statement easily and without breaking the bank either!
Just remember, if you want people to take notice of your fabulous accessory, then don't forget about matching its color with other pieces in your outfit as well!
Cuff links.
These are another great option when completing an entire ensemble since most men already own shirts that could use some sprucing up. Suppose you are the one who's going to be purchasing them as a gift for someone else.
In that case, I suggest trying to find cuff links that compliment their style because if they're not into flashy accessories, they might just end up sitting in your drawer collecting dust instead of theirs!
The best colors or designs to choose from would probably be silver, gold, or even rose gold since these hues go great with any outfit and won't clash whatsoever.
A leather belt.
No man should go without a quality leather belt in his closet! It completes his outfit and brings it all together while he's on the go. I think you should buy at least two pairs, one brown and one black, so you can match your shoes to whatever color is right for the occasion.
There are many different styles available: casual, dressy, or even plain and simple. Just remember that this accessory will help complete your look by adding a pop of color and making you look sharp as a tack!
A pair of sunglasses.
Sunglasses are great for keeping the sun out of your eyes on those sunny days, but they also make a fantastic addition to any outfit during any season or time.
I recommend buying polarized lenses because they block the most harmful light rays from entering your eyes which protect both your vision and overall health long term.
Good sunglasses are not too expensive either; a starting price point of $50 per lens is pretty reasonable. If you take care of them properly, then your investment will last a very long time!
Cologne.
Every man should have some cologne in his collection to wear on casual days or formal occasions when he wants to smell extra special.
I recommend buying one based on your personality. The fragrance can say something about you as an individual, which makes it even more unique and exciting compared to everyone else's scent out there!
You'll never go wrong with classic scents like cedarwood, peppermint, musk, sandalwood, and leather because they are truly unique in their own right. Keep it classy with these types of scents to make a lasting impression wherever you go!
Weekender Bag.
This type of bag is one of the most versatile men's accessories because you can use it for many different purposes.
I would recommend buying leather or canvas design to ensure that your investment lasts for years and years without any problems whatsoever!
There are so many colors, designs, styles, sizes, etc. available these days, which makes it an amazing gift idea as well since they suit almost every personality type in existence, whether they're into sports, fashion, art/culture, or anything else really.
Now, let's take a look at the accessories that every man should avoid.
Pocket Squares.
Pocket squares used to be a trendy accessory among men. But they have gradually fallen out of fashion and are now only worn by old-fashioned geeks who think it's the way forward for menswear accessories.
Nonmatching footwear.
You may think that wearing smart dress shoes with jeans is the way to go. But if you do so, make sure your shoes match at least one part of your outfit; otherwise, they will look mismatched and out of place. For example, matching brown or black leather shoes can be worn with any clothing, regardless of color.
Oversized belt buckles.
Belt buckles are great accessories for men who want to add some edge to an outfit by adding metal accents without looking too casual. However, you should only use oversized buckle designs over shirts if they fit nicely into the general style guide of what's stylish in menswear fashion. So please don't wear them over any T-shirts or sweaters that you may have in your wardrobe.
Gloves.
Men's gloves are not just for fashion purposes. They also have practical uses, especially during winter when you're trying to keep your hands warm. However, wearing them with a tuxedo or evening wear can look very wrong and even ruin the elegance of an outfit.
Bracelets.
Leave the bracelets in your wardrobe if you want to look classy and masculine. A good watch makes for a much more subtle accessory that'll still help complete an ensemble.
Ties with cartoon characters on them.
This is one accessory that men should never wear, no matter how much they love their favorite character from TV or comics. Instead, choose ties based on color schemes for an outfit so it can go well with whatever shirt you're wearing underneath this tie.
People will think more highly of you if you know what colors match each other rather than thinking about some childish superhero design somewhere near your chest area!
Wristbands without purpose​.
Wristbands made out of rubber or some material that isn't leather are not stylish. You can wear them if you play sports or do outdoor activities, but avoid wearing them for fashion reasons because they make your outfit look cheap and tacky instead of classy and chic.
Big glasses frames.
Glasses make an excellent accessory, but only if they fit correctly and don't cover too much of your face. So unless you're a hipster who likes oversized eyeglasses, go for smaller-sized styles instead because big glasses are not cool anymore in menswear fashion right now.
Crocs.
Crocs are another item men need to avoid wearing as accessories out in public for the simple fact they're designed more for summertime attire than anything else. They'll make you look ridiculous if paired with pants or any other winter clothes because it's just common sense that something isn't going to keep you very warm when left exposed to the cold.
Slippers/flip flops.
Finally, for a man who wants to look stylish at all times, slippers and flip-flops should be left in the closet. Even if you're going to your local grocery store or mall during summertime when it's very hot outside, make sure you wear shoes with proper support rather than something that looks like bedroom footwear. No matter how good they may feel on your feet, they are not fashionable!
---
Conclusion.
It is essential to consider all the different aspects of your personality and lifestyle when selecting accessories. For example, if you want a polished look with an edge, we suggest including some leather in your accessory wardrobe. This might be either through a belt or even shoes!
If you want something more casual and laid back, then opting for suede or canvas may work better than leather not to feel too formal. 
We hope this list has helped you find just what you're looking for! Tell us below which item from our blog post was most helpful to you today!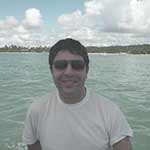 Lenny Terra is the founder & editor-in-chief. He's a life coach, software engineer, freelance writer, and has a diploma in Modern Applied Psychology. Lenny has a passion for great living & beautiful design. He is married and is the father of two beautiful girls. His life's mission is to help people improve their lives, become happier and more productive. This blog is his contribution to that goal and to the empowerment of his readers. Lenny and his family live in Texas with their two dogs.