Hanging out is one of the most important things to do when you're a man. You need some way to let loose and relax after all that hard work.
So, where are the best places for men to hang out? If you've been looking around but can't find any good spots, we have got your back.
Here's our list of 10 great places for guys like us who just want somewhere fun and relaxing.
The bar.
This is usually the first place that men think of when they are looking for some fun. The bar is a classic choice that never fails to deliver on a night out with friends.
It's also one of the most affordable options for going out, so you won't have to worry about breaking the bank if you're on a budget.
Plus, there's something about being surrounded by booze and people having fun that will always make you feel better after a long day at work.
It's also a great place if you're looking to meet someone special since there will be plenty of ladies there too! Women always love a man who can visit them at the bar.
However, you should be careful about going overboard with this one, or it might become your second home.
Sports bar.
If you love sports and wouldn't mind watching them on a big screen, there's also the option of heading to a sports bar.
There are plenty of these around nowadays, which means that there will be one close by wherever you live.
Doing this is an excellent choice if you want to watch something other than regular TV shows or movies.
This is another great spot if you want something more laid-back than a club or concert venue but still want an exciting night full of energy and excitement.
There will be tons of sports fans here cheering on their favorite teams while drinking beer and having fun with old and new friends!
Sports bars are essentially like regular bars but with the bonus of watching a game, and they serve food and drinks associated with different sports.
So if you're feeling stressed after work or just want something to take your mind off things, there's no better place to watch the game and relax for a bit.
There are women at these places too, so if you're looking to meet new people or hang out with that girl you've had your eye on for a while, this is a great option.
Just remember that sports bars are usually crowded on game nights, so be sure to get there early if you want a seat.
The gym.
You probably never thought that the best place for men would be at the gym, huh?
There are not many places you can go to where you'll be surrounded by other fit people, healthy people who are motivated to do the same thing as you – which is getting healthy and staying that way.
This is why the gym is another excellent choice for guys looking for somewhere they can go to let loose after work.
You won't have to worry about the beer and pizza you had for lunch since you'll be burning all of it off with the intense workout sessions you'll be having.
Plus, there's something about the high-energy and positive atmosphere at a gym that always makes you feel better about yourself and your life in general.
You can talk to people who share the same goals as you and encourage each other to keep going during those tough days when all you want to do is give up.
Plus, running on a treadmill or lifting weights while staring at gorgeous women may also provide some additional motivation to keep you going.
Where else can a guy go to pick up chicks?
A lot of girls love guys who work out, so it's your best bet… plus, there are plenty of places to buy workout clothes to help you look even better!
If you're a bit of a fitness fan, then this is the place for you!
The gym isn't just for insecure women; it's one of the best places to hang out.
Many guys report that they have had more than enough offers from women at the gym and say it's their favorite place to go and socialize.
Just remember – don't be an arrogant jerk and try not to look like you've come just to pick up girls because girls like guys who work out and take care of themselves.
Socialize with your friends and have fun while you're there!
The park.
Most people think that the only time they will ever see men in parks is when they're playing football or some other sport. This is not always the case, though, since parks are great places just to relax and hang out with friends.
Many people forget that parks are still used for recreational purposes. There's no better way to take advantage of fresh air, greenery, and sunlight than by spending time in them or with people who share similar interests.
Did you know that the most searched outdoor activity is going to the park? Well, now you do! Be sure not to forget your sunscreen and bug spray, though, since you'll spend a lot of time in the sun.
The park is also another perfect place for you to meet up with friends and make new ones. It is even a good place for a date. You'll be surrounded by fitness fanatics, nature lovers, musicians, artists, and just about any other type of person that you would want to meet. So grab your friends, grab a book or some other form of entertainment for those long days in the park, and have yourselves a good time!
Nightclubs.
Nightclubs are a bit tricky since they can quickly turn into meat markets – but that's not the only reason to go to them! I think they're most successful when you have a group of friends who all want to go out and have fun for the night.
Going out alone is possible, but it may be more challenging to meet people if you choose this route. Take advantage of nightclubs by going with your friends and enjoying yourselves while also meeting new people along the way.
If you find someone interesting, make your move because there isn't a better venue for guys who want to meet women.
The library.
A library is a fantastic place for single men to spend time at. Just because you don't have a significant other right now doesn't mean you can't enjoy a good book from time to time.
In fact, you might be surprised by how many people are hanging out at the library these days.
It's actually one of the best places where academics and high-achievers tend to go in their free time because there is nothing more relaxing than spending a few hours with your nose buried in a book amidst all that silence and peace.
The library is also a great hangout spot for those who want to meet new people with similar interests in books or academics in general. You'll have many chances of running into smart, attractive people who share your passion for reading, so don't pass up this opportunity!
Book clubs usually meet at libraries, too, so it's a win-win situation here. Just make sure you don't come in late and interrupt the discussion or everyone's reading time!
So what are you waiting for? Go pack your bags and bring a book with you because the library is waiting to meet you!
The coffee shop.
Whether you're the type of person who prefers to wake up early or stay up late, there is no denying that coffee shops are great places for guys to go on their own.
Most people don't think about coffee shops when they need a place to hang out, but they serve many purposes.
You can choose between reading, journaling, listening to music, studying, and more while enjoying your favorite warm beverage.
Girls like guys who like to read and journal, so you'll capture some of their attention.
If you're the type of guy who likes to stay up late, coffee shops become even more attractive since they usually have a nice selection of hot beverages that go perfectly with those long nights at home.
Just remember not to be too loud if other people are trying to study or work!
Not only will you be able to unwind and relax with a great beverage – but you'll also get to meet new people or just socialize with your friends if they happen to join you!
If you go to the same coffee shop every day, you'll get to know the baristas and other frequent customers, which means you'll never run out of possible conversation starters. This is a good idea if you want to meet regulars at that specific coffee shop!
Malls and shopping centers.
This is another one of those places that people tend to forget about but definitely shouldn't.
Even though malls might remind you of high school (and, therefore, the "awkward years"), they provide an opportunity for guys to meet new people and make some great memories.
Whether you're window shopping, casually strolling around with friends, or even hanging out at the food court, malls are an excellent place for everyone.
You can go by yourself and do your own thing or invite some friends and hang out while browsing through stores and checking out new products.
There is nothing more exciting than window shopping and checking out all of the different stores; you'll find some great deals while you're at it too!
Unless you're the type of guy who hates shopping, malls are a great place to go on your own.
It doesn't matter what time of year it is or how bad traffic is; malls and shopping centers tend always to be crowded with people.
You'll find pretty much anything and everything at malls and shopping centers which means you will never run out of things to do or talk about!
Whether it is clothes, food, electronics, or other odds and ends – malls usually have it all. There's just something about being in a comfortable environment while surrounded by other people that make these places perfect for single guys.
It doesn't even matter if you don't want to spend any money! You can just walk around and window shop, which has been proven to improve moods and relieve stress.
It doesn't hurt that malls are filled with tons of great places to sit down and relax if you feel like taking a break, either.
The dog park.
For the pet lovers out there, the dog park is a great place to go if you want to meet other people who are single too.
You'll find plenty of fellow pet owners since this is the perfect environment for them to meet other dog lovers.
You can have a lot of fun with your dog by going to the park and playing fetches together, which gives you plenty of time to interact with other people simultaneously.
You'll find that dog park owners are often very friendly and welcoming since they like for their dogs to make friends too!
Not only will you get some exercise and fresh air – but you'll also be surrounded by other people who like dogs as well!
You've probably noticed that it's not easy for men to start conversations with strangers, but this environment is ideal for guys who want to meet women because they can always talk about their pets instead.
There's nothing more attractive than a man who loves animals and respects them too, so this should be on your list of places to go if you find yourself single!
Dog parks are probably the best places for men to go if they want to meet women.
It doesn't matter if you're a dog owner or not; these places are usually filled with tons of friendly people. It can be challenging for guys who are new to an area to find friends, so you'll have an easy time meeting people if you go to a dog park.
There's always at least one person willing to talk and make new friends, so this is an excellent opportunity for you. It doesn't even matter what breed of dog you have because there will be tons of people interested in talking to you as well!
As long as you're nice and treat the other patrons with respect, then they'll be more than happy to chat with you about their dogs or life in general.
The beach.
If you are lucky enough to live near the beach, you should take advantage of this opportunity.
A beach is a great place for men to go to meet women because plenty of people come here for various reasons. Not only will you be surrounded by ladies in bathing suits, but you'll even have the chance to get involved with water sports and activities as well!
You may not think that it's possible to meet tons of single ladies at an ocean or lake, but that's where you're wrong!
People from all over flock to beaches during summertime since most people enjoy getting out there and having fun in the sun. Just make sure that instead of focusing on how hot every woman looks, you should be talking to them and getting to know them rather.
A beach is a great place for guys who want to meet women because it's easy for men to start conversations here. You'll never run out of things to talk about since the beach is filled with tons of activities and entertainment for men to enjoy as well.
You'll be able to enjoy your time by the water while also meeting new friends simultaneously – all thanks to the environment you're in now.
There's nothing more relaxing than cooling off by the water on a hot day, making the beach one of the best places for men to hang out.
It doesn't matter how old you are or your interests because there will always be other guys who like going to the beach too! Even if you're not into swimming, there are tons of things that you can do at beaches that don't involve being in the water.
You can simply enjoy life at the beach by laying out in the sun and listening to music with your friends or solo while savoring some snacks or maybe even reading a book when it comes to activities for single guys who want to unwind.
Many events happen at the beach that you might enjoy, which is another reason it's one of the best places for single men to visit.
Different music concerts take place on beaches worldwide, so this is a great way for guys who love music to meet other people their age. If you're not much of a concert-goer, then there will still be tons of people who like listening to music by themselves or with friends while enjoying the view.
If nothing else, simply paying attention to what's going on around you can help you meet new people since everyone constantly looks out towards the water when they want to relax and enjoy life!
Conclusion.
With this list of 10 great places for single men to hang out, you'll never have a boring night again!
It's always good to have a list of places you can go when the mood strikes. But what makes one place better or worse than another? That depends on your personal preferences and needs. All 10 locations listed in this blog post are worth checking out for anyone who is single and looking to meet other singles!
We know that everyone has different tastes, so it's essential to understand that some of these may not be the best for you. For example, some places are better suited for people who are into the party scene, while others are better for those looking to meet other singles who share similar interests.
The best thing to do is to check out this list and double down on the opportunities you think you'll like the most while also trying out things you may not have otherwise tried.
If any other spots should be on the list, let us know in the comments. We can't wait to hear what you think about these fantastic locations and your suggestions for new ones too.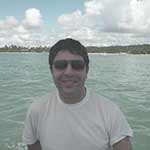 Lenny Terra is the founder & editor-in-chief. He's a life coach, software engineer, freelance writer, and has a diploma in Modern Applied Psychology. Lenny has a passion for great living & beautiful design. He is married and is the father of two beautiful girls. His life's mission is to help people improve their lives, become happier and more productive. This blog is his contribution to that goal and to the empowerment of his readers. Lenny and his family live in Texas with their two dogs.