Traveling by plane can be a daunting experience, especially if you're not used to it. There are so many things to remember: check-in times, baggage allowances, security procedures… the list goes on and on. Fear not, though, for we have put together a list of 10 air travel tips that will make your trip a breeze. Follow these tips, and you'll be able to relax and enjoy your flight!
What to wear on a long flight?
There's no need to dress up for a long flight; it's best to wear something comfortable. Jeans or sweatpants and a T-shirt should do the trick.
You'll want to be comfortable, but you also don't want to be too warm or too cold.
Here are a few tips:
Wear layers so you can adjust your temperature as needed.
Bring a shawl or scarf to keep you warm.
Wear comfortable shoes that you can easily take on and off.
Bring a travel pillow so you can rest your head.
Avoid tight clothing that might restrict your movement.
Bring a light jacket as planes can often be quite cold.
Dress for the occasion: if you're going on a business trip, dress a little more formally but still be comfortable.
Avoid wearing any jewelry that might get caught on something.
How to get through airport security quickly and easily?
It's essential to know the procedures for airport security so that you can get through as quickly and efficiently as possible.
Here are a few things to remember:
Make sure you have all your belongings with you before you reach the checkpoint.
Remove your laptop from its case and place it in a bin.
Remove your liquids and place them in a container.
Remove your shoes and put them in a container.
Ensure you have emptied your pockets of all items (including cellphones, coins, and keys).
Be prepared to have your bag searched.
If you have any questions, ask a security officer.
The more organized you are, the quicker you'll be able to get through security. If you're unsure what to do, ask a TSA agent for help.
Also, make sure to keep track of your belongings at all times – especially your passport and boarding pass!
One way to make it easier to keep track of everything is to use a travel organizer. This is a pouch that holds all your important documents and keeps them organized and easily accessible.
Be prepared.
Know what the security procedures are and what you can and cannot bring on the plane. The best way to avoid delays is to be prepared ahead of time. Bring a copy of your passport and other documents with you, just in case you lose them or they get misplaced. Furthermore, you can take a picture of these documents on your phone, just in case.
If you're traveling with medication, make sure to pack it in your carry-on bag – never pack it in your checked baggage.
If you're traveling internationally, make sure you have the appropriate visas and documents. Failure to have the correct documentation can result in getting denied boarding or being sent back home.
If you are going to travel often, it might be a good idea to enroll in the Global Entry program. This program offered by the U.S. Customs and Border Protection allows you to bypass the regular customs line and go through a dedicated lane where you can scan your passport and customs declaration. The process is quick and easy, saving you a lot of time on future trips. It also allows you to bypass the long lines at airport security. You don't have to take your shoes off or remove your laptop from its case. This is valid in the US, Canada, and Mexico for U.S. citizens, permanent residents, and citizens of a few other countries. 
How to get the best airplane seat?
One of the most important things to consider when flying is your seating arrangement. You want to make sure you're comfortable and have plenty of legroom.
Here are a few tips:
Try to book your flight in advance to get a better seat.
If you cannot book your flight in advance, check the airline's website for updates on open seats.
Check out SeatGuru before you book your seat to see the best options.
Avoid seats near the lavatories, at the back of the plane in the middle of the row.
Choose a seat with more legroom, such as an exit row or a seat in the front of the plane.
Try to upgrade to a business or first-class seat if you can afford it. If you can't, you can try to upgrade to a premium economy seat.
If you have a connecting flight, try to sit as close to the front of the airplane as possible so you can leave quickly and easily when your flight lands.
The better seat you choose, the more comfortable your flight will be. When you sit down, make sure to adjust the headrest and legroom so you're as comfortable as possible. Put everything you will need during the flight in a bag at your feet so you don't have to get up often.
Choose a window seat if you want more privacy and less interaction with other passengers. Choose an aisle seat if you want easy access to the bathroom and want to be able to get up easily during the flight.
How to pack for a flight?
Another essential thing to consider when flying is how to pack your belongings. You want to make sure you have everything you need, but you also don't want to bring too much luggage with you.
Here are a few tips:
Pack light and only bring what you need. The less you bring, the easier it will be to travel.
Try to pack all of your belongings in a carry-on bag for short trips, so you don't have to check any luggage.
If you can't fit everything in a carry-on bag, then try to pack as much as possible in a checked bag.
Pack your liquids in a clear, quart-sized bag. This includes shampoo, conditioner, lotion, etc. You will be required to show this bag to the TSA agents before you can board the plane.
Pack your electronic devices in your carry-on bag. This includes your laptop, tablet, phone, etc.
Make sure to pack your essentials in your carry-on bag: passport, boarding pass, medications, headphones, books/movies/entertainment, etc.
Pack a change of clothes and underwear in your carry-on bag in case you get stuck on your connecting flight.
If you're going to check a bag, make sure to pack your clothes in a suitcase that can be easily carried. Avoid bringing any sharp objects with you (i.e., knives, scissors, etc.)
Pack your dirty clothes in a separate bag, so they don't get mixed in with your clean clothes.
Try to buy travel-sized versions of your favorite products, so you don't have to bring the full-sized versions with you.
Choose a suitcase that can be easily carried. The best option is a hard-side spinner suitcase with a retractable handle, which has four rotating wheels that make it easy to move around. If you have older luggage, consider investing in new luggage that is easier to carry.
Roll your clothes instead of folding them to save space.
Put heavier items at the bottom of your suitcase and lighter items on top.
Pack clothes that are versatile and can be worn multiple times.
Bring a power strip so you can charge all your devices at once.
If you travel to other countries, make sure to pack a power adapter so you can use your devices there. Also, check that your devices are dual voltage so they can be used in other countries.
Make sure to pack your toiletries in a small bag that you can easily bring on the plane with you.
Bring a luggage lock to secure your belongings.
Put everything in Ziploc bags to keep them from getting wet or dirty.
Label your luggage with your name and contact information if it gets lost or misplaced.
Put a small strip of cloth or ribbon on your luggage so you can quickly identify it on the carousel.
How to prepare for a long flight?
If you're taking a long flight, there are a few things you can do to prepare for it:
Check-in online to save time.
Check the weight and size of your luggage before going to the airport.
Get a good night's sleep before your flight.
Avoid drinking caffeine or alcohol before your flight.
Bring along snacks and drinks to help you pass the time.
Pack a travel pillow to make your flight more comfortable.
Bring some reading material or a tablet with movies/entertainment to keep you occupied.
Bring along games and toys to keep them entertained if you're traveling with children.
Make sure to pack any medications you might need during the flight.
Drink plenty of water and stay hydrated.
Avoid wearing tight clothing or restrictive shoes on the plane.
Stretch your legs and walk around the cabin every hour or so to avoid getting stiff.
Use headphones to listen to music or watch movies to block out noise from other passengers.
Bring gum or mints to help with your breath.
If you're prone to getting sick on planes, consider taking a travel sickness pill (as directed by your doctor) before your flight.
If you are traveling with a baby, pack diapers, wipes, and any other essentials you might need.
How to deal with lost luggage?
If your luggage is lost or misplaced, there are a few things you can do to help get it back to you:
File a report with the airline as soon as possible. Include your name, contact information, flight number, and a description of your luggage.
Check-in regularly with the airline to see if they've located your luggage. If your baggage is found, the airline will usually contact you to let you know or will deliver it to you at your final destination.
If your luggage is not found after a certain amount of time, the airline should reimburse you for the cost of your belongings.
If you will carry valuable items with you on your trip, it's a good idea to purchase travel insurance to cover lost or damaged luggage.
Pack all of your important documents (passport, tickets, etc.) in your carry-on bag so you have them with you if your luggage is lost.
Keep a list of the contents of your luggage with you so you can report them to the airline if necessary.
It is a good idea to take a picture of the contents of your luggage before you leave for your trip in case it gets lost. You can also take a picture of the luggage itself, so you have a record of what it looks like.
If your luggage is lost, try to remain calm and patient. It can take a while for the airline to track it down and get it back to you.
How to handle a flight delay?
If your flight is delayed, there are a few things you can do to make the wait more bearable:
Get in touch with the airline to determine what's causing the delay and how long it is expected to last.
Check online for updates on your flight status.
Make a list of things you need to do once you finally get to your destination (pick up your rental car, check into your hotel, etc.). Depending on the length of your delay, you may not be able to do everything on your list, or you will need to cancel some items.
If you're traveling with children, try to find a place where they can run around and play.
The airline may provide hotel accommodations and meals if the delay is extended through the night.
Be sure to keep your boarding pass and contact information for the airline handy in case they need to reach you.
If possible, try to relax in a nearby cafe or airport lounge.
Stay hydrated and eat healthy snacks to avoid getting sick or tired.
Bring along something to keep you occupied (reading material, games, movies, headphones).
If you have a connecting flight, make sure to check with the airline to see if it is still scheduled to depart. If you are not going to make your connecting flight, the airline may rebook you on a later flight.
If your flight is canceled, the airline should rebook you on a later flight or provide a refund.
Stay calm and patient during a delay or cancellation. It can be frustrating, but there's not much you can do except wait it out.
If you have travel insurance, be sure to contact them and file a claim if necessary. Usually, travel insurance will cover expenses related to a delay or cancellation.
How to deal with a bumpy flight?
If you're on a bumpy flight, here are a few things you can do to make the journey more comfortable:
Move around as much as you can. This will help to keep blood flowing and reduce the chance of getting cramped up.
Drink plenty of water and eat light, healthy snacks. This will help to keep you hydrated and avoid getting sick. Don't fly with an empty stomach; this will only make you feel worse.
If you have a headache or feel nauseous, try to take some deep breaths and relax. The plane will eventually calm down. If you always get motion sickness, try to take some anti-nausea medication before you get on the plane.
Even if you're not feeling sick, it's a good idea to wear your seatbelt, especially when the aircraft is in turbulence.
If you're traveling with children, be sure to keep them calm and entertained. Give them a few things to chew on or play with to keep them occupied.
Close your eyes and try to relax. This can be difficult if the plane is shaking around a lot, but it may help to relieve some of the tension. Meditate, listen to music, or read a book.
If your doctor has prescribed you medication for air travel, be sure to take it with you.
Always try to check seats in the middle of the plane where the wings are or towards the front if you are worried about turbulence. This will help to decrease the amount of movement you feel.
To avoid turbulence, try to fly during the morning when the weather is calmer.
If you're still feeling uneasy, talk to the flight attendant. They may be able to move you to a different seat or help you calm down.
How to find the best deals on airfare?
There are a few things you can do to find the best deals on airfare:
Check multiple websites. Airlines have their own websites as well as websites like Expedia and Kayak. Compare prices to find the best deal.
Be flexible with your travel dates. If you're not too picky, try to fly on weekdays or during off-peak hours.
Sign up for airfare alerts. Airline websites and even Google will send you notifications when there is a good ticket sale.
Consider flying into smaller airports. Sometimes the smaller airports have cheaper tickets than the larger ones.
Join a travel club or loyalty program. Many airlines and travel websites offer rewards programs that give you points or discounts on future flights.
Book your flight early or late in the day. Flights later in the day are often cheaper because most people want to fly during the morning or afternoon.
Use a credit card that offers airline miles. If you use the same credit card for all of your purchases, you can rack up airline miles quickly, which can be used for discounted airfare.
Fly with a budget carrier. Budget carriers like Spirit Airlines and Frontier Airlines often have lower prices than the major airlines. However, keep in mind that these airlines may have fewer amenities and more restrictions.
Check multiple times a day. Prices fluctuate often, and the best deals may not last for very long. Don't buy the first ticket you see; keep checking for better deals.
Fly during the off-season. Prices are usually lower during the winter and summer months when people aren't traveling as much.
If you're looking for a last-minute getaway, try to fly on a Tuesday. Many people wait until the weekend to book their flights, so Tuesday flights are usually cheaper.
How to deal with jetlag?
Jetlag is a condition that occurs when your body's natural rhythm is disrupted after traveling across time zones. Symptoms can include fatigue, headache, nausea, and difficulty concentrating.
Usually, jetlag lasts a few days and goes away on its own. However, there are a few things you can do to help lessen the effects:
Drink plenty of water and avoid caffeine and alcohol. Caffeine can keep you awake at night, and alcohol will dehydrate you. Dehydration can make jetlag worse.
Get plenty of rest before and after your trip.
Avoid strenuous activities after landing.
Reset your body's natural rhythm by exposing yourself to natural light and avoiding bright lights at night.
Avoid heavy meals the first few days after landing.
Get outside in the sun. Sun exposure can help reset your body's natural rhythm.
Take a nap if possible. A short nap during the day can help refresh your body for evening activities.
Don't try to force yourself to stay up late or wake up early if it's not natural for you. Try to stick to your usual sleep schedule as much as possible.
Exercise during the day. Exercise can help you feel more awake and energetic. Walking is a good option.
Conclusion.
These are just a few of the things you need to know before flying.
We hope you found this information helpful. If you have any questions, please don't hesitate to leave a comment below. Thanks for reading!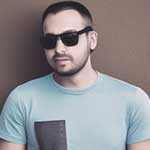 Matthew Mansour is a professional life coach, fitness trainer, health coach, a blogger with over 800 articles published to date. He enjoys reading and researching books that are reflective of the nature of who we are as humans, understanding the complexity of our minds, and using it as an advantage to propel us forward in life.
He is a self-help enthusiast and he is not ashamed about it! He's always looking for his next fix of inspiration, motivation, insight, and wisdom from those who have been there before him!
He also does a lot of courses and research on the latest and greatest in the area of self-help, life coaching, and health.
He likes to share his discoveries with anyone who is interested in listening! His personal goal is to help people achieve great results in their lives, that is why he also has a blog about self-improvement.
He loves animals and he currently lives in New Jersey with his loving wife and his recently born child.