There's no question that relationships are hard work. But the good news is that you can do plenty of things to make your girlfriend happy and keep her feeling loved. In this post, we'll share 10 romantic gestures guaranteed to delight your girlfriend. So why not try a few out tonight? She'll be sure to appreciate it!
Bring her breakfast to bed.
There's nothing like starting the day off with a little romance. Breakfast in bed is the perfect way to show affection and appreciation for that special person in your life. It's a thoughtful gesture that will surely put a smile on her face. It doesn't have to be anything fancy, just a little something extra that shows you're thinking of them.
Plus, it's a great opportunity to cuddle and enjoy each other's company before getting up for the day. If you want to go the extra mile, you could even write a love note, a poem, or a love letter to go with the breakfast or add a gift like a flower or piece of jewelry.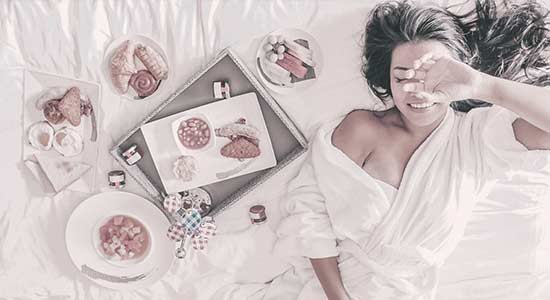 No matter what you do, this gesture will definitely put a smile on your partner's face. If she's not a morning person, don't worry; you can always save this gesture for weekend mornings when you have more time to enjoy it.
There are a few things to keep in mind when you're preparing breakfast in bed for your loved one.
Be sure to choose items that she will enjoy. If she's not a fan of eggs, don't make them!
Make sure the food is prepared the way she likes it. If she prefers her toast with honey instead of butter, be sure to accommodate her.
Arrange the food nicely on a tray or plate. This will show that you took the time to make a nice presentation.
Take your time and enjoy the process. The more love and care you put into it, the more she'll appreciate it. Breakfast in bed is a simple but romantic gesture that will make her feel loved.
Give her a massage.
There's nothing like a relaxing massage to show your partner how much you care. It's a great way to show affection and can be a very romantic experience.
It's important to keep a few things in mind:
Be sure to find a quiet place where you won't be interrupted.
Create a relaxing and intimate environment by dimming the lights and playing soothing music. There are massage candles you can purchase that will fill the room with a comforting scent.
Make sure your hands are warm before starting the massage. This will help her feel relaxed and comfortable.
Start with slow, gentle strokes and gradually increase the pressure.
Make sure you have everything you need within reach, including massage oil, cream, or lotion.
Start with her back and work your way down to her feet.
Use long, smooth strokes and apply moderate pressure.
Be sure to pay attention to her cues. If she seems to enjoy a certain area, spend more time there. If she looks uncomfortable, lighten up the pressure or move to another area.
Girls love getting massages, so this is a gesture that is sure to please. Plus, it's an opportunity for you to show your affection to your partner and show her how much you care. It's also a great occasion to connect with each other and enjoy some quality time together.
Cook her favorite dinner.
Everyone knows that the way to a person's heart is through their stomach. So, if you're looking to make a romantic gesture, cooking your partner's favorite meal is a surefire way to do it. Cook her a meal she will never forget.
But it's not just about the food. The gesture itself shows that you care enough about your partner to take the time to learn about their favorite dish and make it for them.
Whether it's a candlelit dinner for two or a big family feast, the thoughtfulness of a home-cooked meal will make your loved one feel special.
It's a way of saying, "I love you, and I want to make you happy." And who doesn't want to hear that?
So next time you're looking for a romantic gesture, don't forget the power of a home-cooked meal.
Take her on a romantic getaway.
If you're looking to really sweep your girlfriend off her feet, there's no better way to do it than by whisking her away on a romantic getaway. Whether it's a weekend at a cozy bed and breakfast or a weeklong trip to an exotic location, the time you spend together will surely create lasting memories.
Plus, being in a new place will add an extra layer of romance to your time together. If you're unsure where to go, consider planning a trip around one of her favorite activities. Impress her by showing that you know what she loves and want to make it even better.
For example, if she loves hiking, look for trails near your destination to explore together. Or, if she enjoys wine tasting, find a vineyard or two that you can visit during your stay.
By planning a trip tailored to her interests, you'll show her how well you know and love her. And that's the best kind of romantic gesture of all.
Whatever you do, make sure you take the time to appreciate each other's company. After all, that's what making memories is all about.
Take her on a romantic picnic in the park.
Sometimes the best way to show someone you care is to keep it simple. A romantic gesture does not have to be expensive or over-the-top to make an impact. Sometimes, the simplest things can be the most meaningful.
With that in mind, why not plan a romantic picnic in the park? You can pack a lunch of your partner's favorite foods or even just some simple finger sandwiches and a bottle of wine. Then, find a quiet spot in the park where you can relax and appreciate each other's company.
The fresh air and beautiful scenery will provide the perfect backdrop for a romantic afternoon together.
A picnic is a great way to save money on a date night. So go ahead and give it a try, turn off your phones, enjoy the great outdoors, and let the romance bloom.
Get tickets to her favorite show.
What could be more romantic than getting your girlfriend tickets to her favorite show? This gesture shows you are thoughtful and care about her interests. It will also give you two quality time together to enjoy the performance.
Plus, it will be something to look forward to and talk about for days or weeks. Another great thing about this gesture is that it doesn't have to cost a lot of money.
You can find tickets to just about any show online or at the box office. So, whether your partner loves Broadway musicals or she's more into garage rock bands, you can make her day extra special with this simple but thoughtful gesture.
You can even make it a surprise by waiting until the last minute to tell her, or you can further sweeten the deal by adding backstage passes or a bouquet of flowers.
Whatever you do, make sure it's something she'll truly enjoy and appreciate. A little planning and effort on your part can go a long way towards making your girlfriend feel loved and cherished.
Head to the nearest beach or lake for a sunset stroll hand-in-hand.
Summer sunsets are some of the most romantic moments, and there's no better way to enjoy them than by taking a stroll with your special someone.
The sound of waves crashing against the shore, the smell of salt in the air, and the feel of sand between your toes create an unforgettable experience.
And when the sun finally sets and the sky starts to fill with stars, you'll be glad you decided to take a romantic sunset stroll with your girlfriend.
Otherwise, any park or nature reserve will do. Just make sure to hold hands and take in the sights and sounds of nature together.
Go for a scenic drive together, and stop at a romantic spot under the stars.
One of the best things about summer is that you can finally enjoy some time outdoors without worrying about bundling up in a coat. So why not take advantage of the warmer weather and go for a scenic drive with your girlfriend?
Find a spot where you can park and admire the view, and then spend some time appreciating each other's company under the stars.
Pack a picnic dinner or some snacks and drinks if you want to make it extra special. Or, you can even bring along a blanket and spend the night in your car. Whatever you do, enjoy the time you spend together and create lasting summer memories.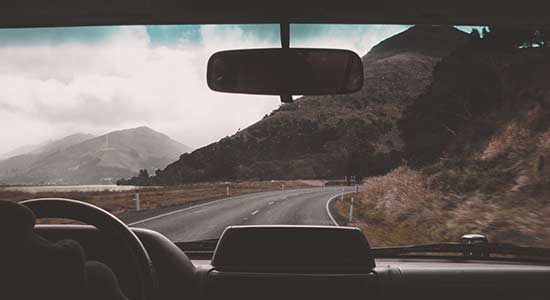 Plan a fun day together, complete with all of her favorite activities.
If you're looking to plan a fun day with your significant other, why not make it a day filled with all of her favorite activities?
Start the day with a cup of coffee and some quality conversation. Then, head out for a day of shopping and exploring. Be sure to include a few of her favorite stores and some new ones she's been wanting to check out.
For lunch, enjoy a delightful meal at her favorite restaurant. Afterward, spend some time outdoors enjoying the fresh air.
Take a walk in the park or go for a bike ride. And finally, wind down the day with a movie marathon featuring all her favorite films.
By the end of the day, she's sure to feel loved and appreciated – and you'll have made some great memories together. So, what are you waiting for? Start planning your perfect day today.
Make a list of 100 things you love about her. …
Women adore feeling loved and appreciated, and one way to show your girlfriend how much you care is to write her a list of 100 things you love about her.
To get started, sit down with a piece of paper and a pen, and think about all the things that make her special. Write down everything that comes to mind, no matter how big or small. Compliments about her physical appearance, her personality, her accomplishments – anything and everything that you love about her.
You may want to include her sense of humor, intelligence, beauty, and how she makes you feel when you're around her.
Once you have your list, take some time to read it over and reflect on all the wonderful qualities your girlfriend has.
Remind her how lucky you feel being her boyfriend, and let her know just how much she means to you.
Here are just a few examples to get you started:
I love the way you make me laugh.
I value your intelligence and the way you challenge me.
I adore your sense of adventure and the way you are always up for anything.
I love how compassionate and caring you are.
I am bewitched by your beauty, both inside and out.
I like how you make me feel – loved, appreciated, and special.
No matter what you include on your list, she will surely appreciate the time and effort you took to write it. So go ahead and tell her how much you love her today. Get started on your list today.
Conclusion.
There are many ways to show your girlfriend how much you love her. But one of the best ways is to spend time together and create lasting memories.
Whether enjoying a romantic sunset stroll or a fun day out exploring, make sure to cherish the time you spend together.
And don't forget to tell her how much she means to you with a heartfelt list of 100 things you love about her.
With these tips, you're sure to make her feel loved and special – no matter what the occasion. So, what are you waiting for? Get started today.
Thanks for reading!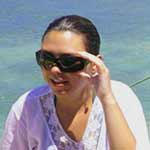 Joanna Perez is a Certified Cognitive Behavioral Therapy Practitioner, a passionate blogger, writer, traveler, wife, and mother of one boy. Joanna loves to share her thoughts on parenting, health, wellness, and lifestyle.
She is a Certified Women Empowerment Life Coach and has done courses on Life Mastery, Happiness, Health, and Success. She also has studied Neuroscience for Parents and took the Skilled Helper Training Course.
She believes in helping people become the best version of themselves and strives to provide quality informative and inspiring content. She loves animals, especially her two cats, and can often be found taking photos of them as they pose for the camera.