Moving to a new state can be an exciting venture and a stressful experience. You need to plan for many things before you make the big leap from one place to another.
In this guide, we will give men tips on preparing for their move and what to expect when they arrive in their new home state.
Create a Budget and Timeline.
The first step in moving out of state is to create a budget and timeline. Figure out how much money you will need for the move and what expenses you will have along the way.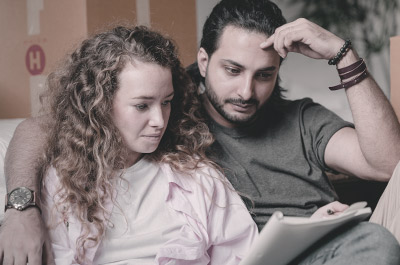 This includes everything from packing supplies to hiring movers. It's also essential to plan ahead for your move date.
Schedule moving pick-up and delivery based on the availability of your new home, as well as any travel plans that you have during those days. You will also want to give yourself enough time to pack and get your belongings ready for transport.
A budget and timeline should allow for at least two weeks of preparation before the move.
Try to schedule your move during a time when you won't be working. If possible, move over the weekend to avoid disrupting your work schedule.
You can also plan around the availability of family members and friends to help you with your move. The more help you have, the less stressful the move will be.
You also need to create a custom plan that outlines what you will need to pack and how you will go about doing so.
Start by making an inventory list of all your belongings and their dimensions and weight estimates. Later on, you can use this information when creating boxes for packing materials or hiring professional movers.
Next, prioritize certain items based on where they are located in each room of your home, as well as their value. Think about the essentials that you may not be able to live without during your first few nights in your new home state, such as toiletries, kitchen supplies, clothes, and bedding.
Hire Movers to Pack and Transport Your Belongings If You Need to.
Moving can be a very stressful task, especially for men who have never done it before. You may want to consider hiring movers to handle the packing and transportation of your belongings from one state to another.
Hiring movers is an excellent option for busy individuals who don't have the time to pack and transport their belongings themselves. It is also recommended for families with young children or pets and individuals who are physically impaired. If you have a lot of belongings, furniture, or heavy items, hiring movers can be a cost-effective way to move your items without doing all the work yourself.
Hiring moving professionals may cost a little more, but it can be well worth considering the time and energy it will save you.
Whether you know people who can recommend a reliable moving company or if you want to hire one on your own, make sure that they are experienced and licensed for interstate moves. You should also ask them about their insurance coverage and what types of materials and supplies they use during the packing process.
If your new home is not ready for you when you arrive, ask the movers if they can store your belongings in a secure and safe facility until you can move in. Usually, moving companies will have a secure storage area that you can use at an additional cost.
If you don't hire movers, you can rent a truck or van to transport your belongings. Ensure that you have enough space for everything and plan your route ahead of time so that you don't make any unnecessary trips.
Packaging Supplies for an Interstate Move.
You will need some supplies to pack your belongings for an interstate move. You must purchase packaging supplies such as boxes, bubble wrap, packing paper, and tape.
You can find these supplies at your local hardware stores or home improvement centers like Home Depot or Lowe's. You can also purchase them from a moving company if you decide to hire one for your move.
You should. Make sure that you purchase boxes and supplies in various sizes and weight capacities. This will allow you to pack different items in different containers and prevent any damage during the move.
When packing your belongings, try to use as little packaging material as possible. Packing too much will take up space and increase your moving costs.
Ensure that you get enough boxes to pack all of your belongings so that they are adequately protected during the move. You also want to ensure that you have plenty of packing paper for padding fragile items such as glassware and dishes.
Have an organized system.
Make a list of each room in your home, along with what types of items should be packed there before moving day arrives. Having an organized system will help speed up the process while keeping everything safe and secure throughout the move. Start packing the non-essential items a few days or weeks before your move to avoid any last-minute stress.
Pack heavier appliances first, then work on lighter ones last once larger furniture is out of the way. Group similar-sized objects together inside their designated boxes before sealing them shut with packing tape. Label each box with the room that it is going to, and make sure you have an inventory list of everything that is being transported so you can keep track of your belongings.
Label each box with its corresponding room in your new home as well as the item that is being packed inside of it.
This will help make unpacking easier once you arrive at your new place.
If you are transporting any valuable or fragile items, make sure to pack them separately and mark them as fragile. For example, if you are transporting dishes or glassware that might be expensive to replace in case of damage, use packing peanuts or bubble wrap to keep them safe.
When you are packing your belongings for an interstate move, you can label your boxes in two different ways:
One way is to use a marker or pen and write directly on the box what is inside.
Another way to label your boxes is by using colored stickers or markers. This will help you keep track of which boxes go in which room when you unpack them at your new home.
It is a good idea to use both labeling methods so that there is no confusion when it comes time to unpack.
Before making the final move, take a look at your current home and see if you can sell or donate anything to make the transition easier.
This could include furniture, appliances, or even just clothes and other items that may not belong in your new home. This will also help you recoup some of the costs associated with moving out of state and into a new place where all necessities must be purchased or rented for the first time.
Find Out Your New State's Requirements.
Each state has different requirements for residency and driver's licenses. Make sure you are familiar with the rules and regulations of your new home state before moving.
This includes things like registering to vote, registering as a resident, getting a new driver's license, and setting up utilities at your new residence. You may also need to change your address on important documents like your passport or social security card.
You can also redirect your mail for a short period before moving to your new home. This will help eliminate any unnecessary stress on moving day when trying to meet the strict time requirements set by your movers or storage facility.
You can find most of this information online or by contacting your state's Department of Motor Vehicles, your state's department of revenue, or your city's county clerk.
Get Settled In Before Bringing Your Pets Along.
Pets are an important part of any family, but they can also be a huge hassle when moving across state lines. Make sure you have everything arranged for your pet's move before actually making the trip.
This includes updating them on their shots, the proper paperwork, and registration. You will also want to get them used to their carrier or crate before the big day comes so that they are less likely to cause any problems on moving day.
Make sure you have plenty of food for your pet during the move because it can take a while for everything to be set up in your new home.
Most importantly, do not leave your pet behind! Pets are just as much a part of the family as anyone else, and they should be with you during this big change in your life.
Prepare Your Paperwork.
Pack up all necessary paperwork before moving out of state by making copies or scanning them into digital files. This includes car titles, insurance policies, diplomas from schools attended, marriage certificates, birth certificates, and more.
It is vital to double-check expiration dates on these items because they may need updating after moving somewhere else within the country.
If possible, submit any paperwork updates before your move so you have one less thing to worry about when settling in.
When you move, one of the first things on your to-do list should be changing your address with all the necessary companies and organizations.
This includes banks, credit card issuers, medical providers, insurance companies, voter registration offices (if applicable), school district offices where you send children for school (if applicable), magazines or newspapers that may send mail to you, and any other organizations that may send communications.
You can also ensure your credit score is up-to-date by checking it before moving out of the state. This only takes a few minutes online or over the phone with one of the major reporting agencies like Equifax, TransUnion, or Experian.
Don't Forget To Cancel Services.
Be sure to cancel all services you currently use before moving out of the state. This includes cable, internet service providers (ISPs), gym memberships, insurance providers, phone service providers, and other monthly or annual subscriptions for items like magazines, newspapers, etc.
You will also want to check with your bank about canceling any automatic bill payments that you have set up. This will help avoid any unwanted charges after you've moved.
If you forget to cancel a service before your move, be sure to do so as soon as possible after you've settled into your new home.
You will need to re-register for any accounts or services you wish to use in your new state, so make sure you have all the necessary information like passwords and account numbers.
Be sure to let your previous service providers know that you've moved and updated the address on any accounts where this information is required. Many services will be available to you in your new state, but it is always best to check beforehand.
Research Your New State.
Before you make the move, be sure to research everything about your new state. This includes finding out what the best places are for you and your family to live, the climate, the cost of living, what the job market looks like, and what the schools and other services are like in your new area.
You can also read reviews from residents or people who have moved to this state in the past. Use Google Maps (and street view) to take a virtual tour of your future neighborhood and find out where the best places are for you to live.
Be sure also to do some research on the state's tax laws. Each state has its own set of rules and regulations, so it is crucial to be familiar with these before you move.
Depending on the circumstances, finding a new job could also be necessary, so learn about what industries are in demand where you're moving.
Researching your soon-to-be state will help you feel more at ease with the move when it happens.
Make sure you are prepared for all of these changes so that your move goes as smoothly as possible!
You can find much of this information online or by contacting people who live in the state you are moving to. This will help give you a better idea of what to expect when making the big move.
When moving to a new state, one of the most important things to remember is that you are not alone. There are likely many people in your same situation who are more than willing to help out.
Don't be afraid to reach out and ask for advice or recommendations – chances are someone will have what you need!
No matter how much research you do beforehand, there are always surprises waiting for you when moving to a new state, so be prepared for anything. Make sure you have plenty of funds saved up to handle any unexpected expenses that may come up.
Moving day!
The process of moving to a new state can be daunting, but with careful planning and execution, it can be a breeze. Here are some final tips to help you through the move:
Make sure you have all of your important documents, like birth certificates, social security cards, etc., organized and easily accessible.
If you use a big truck, be sure to ask your neighbors to move their cars out of the street so you have room to park your vehicle. If you are renting an apartment, you will need to inform the management office that you are moving out a few days before your move so they can prepare for the change.
Take PTO from work on moving day – you're going to need it!
Check the weather before you leave! Even if it's not your job to drive, ensure that someone is prepared for any weather. This will help avoid any unnecessary hiccups on moving day.
Leave enough time between packing and leaving and getting into your new home so that everything can be adequately unloaded without feeling rushed or stressed out about being late.
If possible, have a friend come along with you who has made this move in the past; they will know what to expect from their previous experience!
Label everything! This will make unpacking much easier once you get to your new home.
Pack an essentials box or suitcase with toiletries, towels, sheets, clothes, food, and drinks.
Give yourself plenty of time to pack and make the move. Rushing through the process will only lead to chaos and stress.
Once you're in your new home, be sure to take a walk around and familiarize yourself with the neighborhood.
Take a deep breath and relax – it's going to be ok! Moving to a new state can be an exciting adventure, so enjoy every moment of it.
Explore your new neighborhood!
Finally, take the time to enjoy your new surroundings and make friends with people in your neighborhood. This can be a great way to acclimate to your new place and feel more at home.
There are many benefits to living in a new state, so embrace them and make the most of your new adventure!
Some ideas for the first few days in the new state are:
Eat local food to get a taste of the culture.
Visit local attractions and landmarks to help you feel more at home.
See what entertainment options are available in your new area.
Take a road trip to explore the state and find great photo opportunities!
Go exploring in your neighborhood to help you feel more at home.
Explore public transportation options in the area.
Go to the grocery store and pick up some of your favorite foods.
Get to know your new neighbors.
Introduce yourself to everyone you meet!
Attend local events and meet people that way.
Join social media groups for newcomers in your area.
There are so many ways to connect and meet new people, so don't be afraid to put yourself out there.
Conclusion.
Moving can be a daunting task, but with this ultimate guide to moving out of the state, you'll have all the information and resources you need. You will feel so much more confident about taking on your next move when it comes time to pack up and say goodbye! We hope that we've helped make one part of your transition process easier by following these tips. Happy moving!
Do you have any additional tips to share? What was your experience like when moving to a new state? Let us know in the comments below!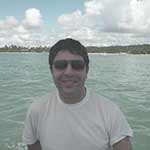 Lenny Terra is the founder & editor-in-chief. He's a life coach, software engineer, freelance writer, and has a diploma in Modern Applied Psychology. Lenny has a passion for great living & beautiful design. He is married and is the father of two beautiful girls. His life's mission is to help people improve their lives, become happier and more productive. This blog is his contribution to that goal and to the empowerment of his readers. Lenny and his family live in Texas with their two dogs.