Are you bored with your current look? Do you feel like you've been wearing the same clothes and styling your hair the same way for years? If so, it might be time to rethink your style. In this post, we'll share ten secrets to help you redefine your look and experiment with new styles.
Invest in a quality wardrobe that will last.
A quality wardrobe is an essential part of men's fashion. Investing in clothes that are well-crafted and made to last will help men look their best while saving them money in the long run.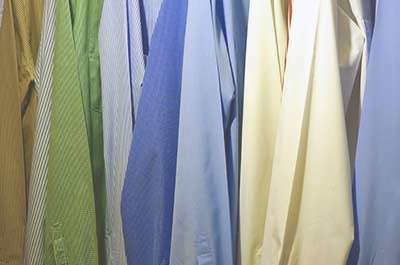 Not only are higher-quality fabrics less likely to tear or wear out over time, but they also tend to be more flattering and can help men make a great first impression.
By investing in pieces built to last, men can create a wardrobe that looks polished and put-together year after year.
Additionally, choosing classic styles gives men the flexibility to mix and match different pieces, creating fresh yet timeless looks for any occasion.
Ultimately, investing in quality clothing pays off both now and in the future, as men will be able to enjoy garments that look incredible and stay looking great for years down the road.
Quality wardrobes may cost more upfront than cheaper clothes, but you will save money over the wardrobe's life. 
A look can speak volumes, so investing in a quality wardrobe will pay dividends in terms of style and confidence.
Accessorize with confidence.
It's no secret that men are sometimes intimidated by fashion accessorizing, even though it can be one of the most powerful ways to express yourself and make a style statement.
However, men can confidently approach accessorizing with just a few simple steps. Start by choosing items that align with your personal style. Opt for classic accessories like watches and sunglasses if you're more of a minimalist dresser. If you prefer to dress boldly, wear statement pieces like brightly-colored ties or pocket squares.
It's also important to select pieces that play nicely with your wardrobe. By adding accessories in colors and patterns that match the clothes you already own, you can make eye-catching and put-together outfits.
Accessorizing is a creative way for men to show off their individual style, so don't be afraid to experiment and have fun with it. Putting together a look that expresses your personality will give you confidence and help you stand out from the crowd.
Be stylish while still feeling comfortable in what you wear! Show off whatever items make you unique; add accents that show off who you are as an individual rather than trying too hard to land on what is "in" this season—and most importantly, have fun doing it!
Get a haircut that complements your style.
Choosing the right hairstyle can be tricky, but it's essential to get a cut that complements your sense of style and personal image.
Whether men are looking for a classic style or something more modern, they should consider their face shape and hair type before deciding.
A heart-shaped face is best suited to soft layers and side character lines, while men with angular faces should opt for shorter cuts with angular edges.
Men with thick or curly hair will benefit from short haircuts with layers and textures, making the hair look less bulky and giving it more movement.
Those with fine hair often look better in longer styles that give the illusion of volume. When considering color, natural shades tend to be more flattering than drastic dye jobs.
Men should carefully consider these things when choosing a hairstyle to ensure they get the right cut for their style. 
Trim and groom your beard to define your facial features.
For men, a well-groomed beard is more than just a style choice; it's also a way to highlight their best facial features.
With the right cuts and patterns, men can bring out their natural shapes and curves for an impressive look that's all their own.
Begin by trimming off any excess hair that extends beyond your jawline. This will help to structure your face and keep your lines sharp. To accentuate your cheekbones, you can shape your beard into a downward slope along the sides of your face.
Men who want to draw attention to their chin or dimpled cheeks should shape their beards subtly to naturally draw people's eyes toward them while keeping the beard's shape.
Lastly, use scissors or trimmers to keep the mustache tidy and in line with the rest of your facial hair.
All these tips will surely help anyone take control of their facial aesthetics with trimming and grooming as desired!
Men who take care of their beards can easily look stylish, whether they want a formal look for a social event or a scruffy but put-together look for a casual get-together.
Choose clothing that fits your body type.
Looking sharp is all about finding clothing that fits your specific body type. Men have many clothing options, from tailored suits to casual clothes like polo shirts and khakis.
But it's important to recognize the importance of selecting pieces that flatter your figure. Take time to try different cuts and sizes and look for the fit that feels most comfortable on your body.
One way to indicate whether a piece is correctly fitted is by running your hand along the seam; if you can feel any extra fabric bunching up, it is too loose. Conversely, if the button gapes or you feel tightness when moving around, it's too small.
Also, when purchasing items like jeans and shirts, consider the length. Your clothes should be long enough to cover your body comfortably and short enough to look proportional.
Remember that no matter what type of clothing you select, choosing pieces that strike a balance between fitting properly and feeling comfortable is crucial. Doing so will help you to look your best and feel confident.
Add a pop of color to your wardrobe.
When it comes to fashion, men often stick with what's safe and familiar. But sometimes, it pays to break out of the mold and switch up your style.
One of the easiest ways to do this is by adding a pop of color to your wardrobe. Sure, basics are important — nothing beats a classic white or black shirt — but bright blues, reds, yellows, and greens can really bring out the best in an outfit.
And don't be afraid of experimenting with patterns either; they can help you stand out in a sea of solid-color shirts. There are subtler ways to incorporate color into a look, such as wearing pink and navy socks or pairing chunky yellow sneakers with olive pants.
If you want to draw attention without looking too frivolous or outrageous — and still maintain that vital air of male sophistication — think about adding pops of color here and there.
You just might surprise yourself! After all, switching up your style doesn't have to mean taking risks if you take the time to find something that works for you!
Choose styles that reflect your personality.
Style is an integral part of any man's wardrobe. While it's nice to be fashionable, it's even more vital for us to choose clothing pieces that show who we are and reflect our personality.
We should aim for styles that feel comfortable and make us feel confident, no matter what the current trends are. Keep the occasion in mind when selecting an outfit, and let your personality guide you.
For instance, we may want to wear something simple with neutral colors for a professional environment. On the other hand, if we attend a more relaxed event like a barbecue or picnic, we can further experiment with bolder prints and colors that highlight his style preferences.
Finally, don't be afraid to mix pieces that you think are fun. Whether it is a patterned shirt with a solid-colored blazer or ripped jeans with a tailored jacket – the options to create an exciting and stylish look are endless.
Layer for warmth and style.
When it comes to dressing for the cold weather, style isn't always the first thing on a man's mind. Instead, we usually just want to feel warm and nearly curl up in a ball when the temperatures begin to plunge.
But it is possible to look and feel stylish even when out braving the cold winter months. A good place to start is with layers: wearing multiple lightweight pieces of clothing not only helps you keep warmth trapped against your body but can also be used as a tool of personal expression.
With some careful outfit selection, you can combine colors, textures, and silhouettes that bring together an overall aesthetic look. Vests and sweaters pair nicely together, shirts or t-shirts coupled with crew neck or high neck jumpers can provide structure under jackets, and scarves are the perfect way to top off a cold-weather ensemble in statement form.
Men can remain fashionable while layering for warmth and style even if winter temps are unforgiving. Layering is a great way to express your style while still staying warm—so don't be afraid to experiment!
Get inspiration from style icons.
Every man should have a few style icons to look up to. Through these men, you can get many ideas regarding what looks great in the modern world.
For example, if you like the idea of smart casual dress, there are plenty of icons who have mastered this type of style.
Take cues from icons like David Beckham, whose effortless style is full of classic pieces that look timeless and cool. Or take a leaf out of Idris Elba's book, whose style blends sharp tailoring with streetwear elements and statement accessories. 
There are many other icons to consider, too, from the big screen, social media stars, and more. Of course, the most important thing is to stay true to yourself. So whatever your style icons are, use them to inspire and refine your overall look. That way, you can enhance your style without losing the essence of what makes it uniquely yours.
Consider studying not just their clothing choices but also how they compose one look from a variety of different pieces and what color combinations make for an eye-catching ensemble.
Additionally, pay attention to how well groomed they are when out and about – even if you hardly use a comb or brush, that doesn't mean you can ignore your hygiene altogether.
All in all, having a few stylish role models can give you endless amounts of guidance on how you should present yourself and upgrade your personal style!
Too often, men follow bad fashion advice and end up looking outdated. The sky is the limit when it comes to creating looks that reflect your sense of self and aesthetics. Do some research and try out different options until you're happy with the fashion statement that makes everyone take notice!
Invest in a good pair of sunglasses that suit your face shape.
For anyone looking to upgrade their look, a good pair of sunglasses is the perfect place to start. Not only do they provide protection from the sun and bright lights, but they can also add style and sophistication to any ensemble.
As such, men must invest in a pair that suits their face shape. For example, square-framed glasses can help soften a strong jawline, while oval frames are generally flattering on rounder faces.
In addition, having a selection of colors and styles available can be handy if you want to switch your lookup depending on the occasion.
Versatility is key when picking out designer shades; whether it's classic aviators combined with jeans and a blazer or mirrored lenses paired with a summery shirt, the right pair of sunglasses can bring any look together.
Ultimately, investing in the right sunglasses can go a long way toward creating an individual statement of refinement and class. So take the time and ensure that your eyewear speaks volumes about you! 
Ultimately, investing in quality eyewear that suits your face shape is an easy way to step up any look.
Whether you prefer bold shapes or classic frames, designer shades can complete any outfit while providing essential sun protection at the same time.
Conclusion.
At the end of the day, men's style and grooming are all about experimentation.
From layering to finding inspiration in style icons, discovering your unique look doesn't have to be a chore. So take these 10 secrets and use them to guide how you want to express yourself through fashion!
Remember that no matter what you wear, it should always express who you are! Have fun and get creative – after all, owning your own personal style is the best way to show off your true identity.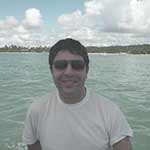 Lenny Terra is the founder & editor-in-chief. He's a life coach, software engineer, freelance writer, and has a diploma in Modern Applied Psychology. Lenny has a passion for great living & beautiful design. He is married and is the father of two beautiful girls. His life's mission is to help people improve their lives, become happier and more productive. This blog is his contribution to that goal and to the empowerment of his readers. Lenny and his family live in Texas with their two dogs.